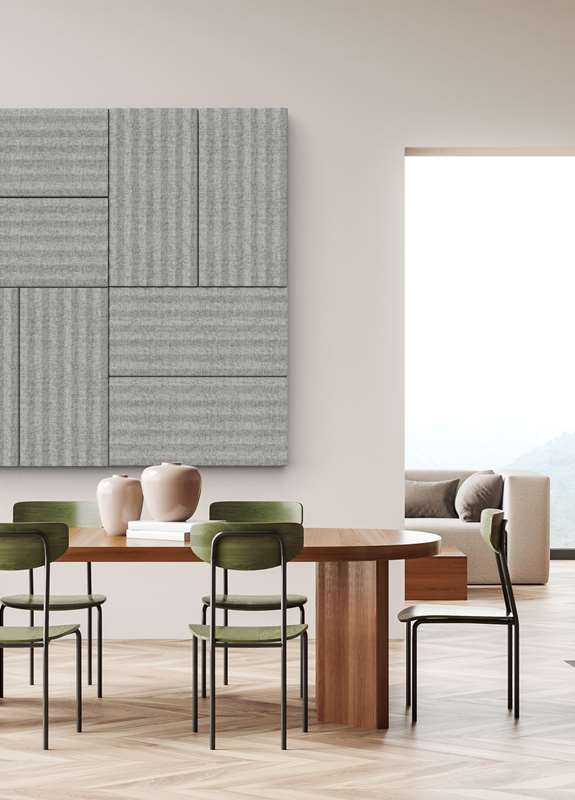 Create the perfect sound environment
with Akomo.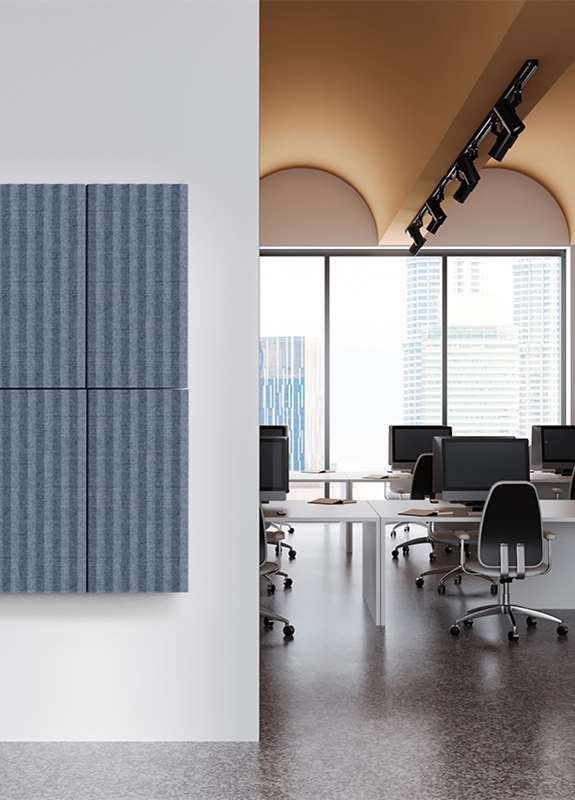 Create the perfect sound environment
with Akomo.
Akomo products - designed to perform.
Does your hall, office, restaurant or meeting room have poor room acoustics that result in reduced speech intelligibility, increased noise and loss of concentration?
The Akomo collection of acoustic lighting or acoustic objecs can help!
Akomo products are ideally suited for open plan offices, meeting and conference rooms, school halls, restaurants, hotels, atriums, etc. The beautifully designed and manufactured products are made from top class acoustic foam providing a high degree of sound absorption, ensuring that more sound waves are absorbed rather that reflected back into the room.
Find out more about our products and feel free to contact us with any question you may have.
Akomo and ROOM ACOUSTICS
Acoustics are a crucial factor in any space where people gather. Unfortunately, the importance of acoustic comfort is often overlooked. We don't always realize how much acoustics influence our daily lives. Take, for example, a restaurant where the noise level is uncomfortably high. This indicates a lack of attention to the acoustics in the room. People are forced to talk louder to hear each other, which only increases the sound pressure. Fortunately, this problem can be solved.